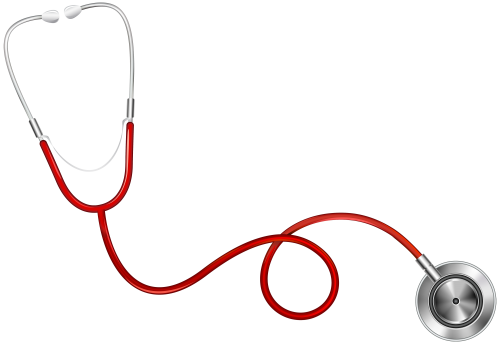 Providing immediate treatment to patients experiencing cardiac symptoms
Capital Cardiology Associates Enhanced Cardiac Access is available at our Albany and Clifton Park locations. On a recent episode of HeartTalk presented by Capital Cardiology Associates, I was joined by Dr. Jeffrey Uzzilia to discuss the significance of the ECA. "The ECA is one of the best things we have ever done at CCA," announced Uzzilia. "Years ago we had been talking about ways to better connect with patients, more directly, and provide better access for cardiology care. We know that it's frustrating for patients that feel like they have a problem and want to be seen, but then trying to navigate the medical system can be difficult."
The "ECA", as it's referred to by staff, was officially launched in 2014
. Uzzilia remembers its beginnings. "When we opened the ECA it was a relatively small unit in our office. And the idea was that we could treat some non-life threatening but more urgent matters in our office rather than having patients go to the emergency room or to the hospital." That experience with patients proved to be very positive. "We initially anticipated that we would send approximately 10% of those patents to the hospital. The remainder we would be able to keep in the office without having to send them to the hospital at all. We learned over the past three to four years that we can deal with a lot of medical problems on an outpatient basis."
Doctor driven health care
For those experiencing a heart attack a trip to the emergency room can be almost as traumatic as the condition you are seeking treatment. In 2015 The National Center for Health Services, part of the CDC, reported almost 140 million emergency room visits that year. The data shows that only 35.4% of visits patents were seen in fewer than 15 minutes. Emergency rooms typically triage patients by the severity of their injury, illness, or medical condition. Patients with cardiac events, like heart attack or stroke, are usually given high priority. Even with this assurance, as a study from the University of Maryland School of Medicine Department of Emergency Medicine shows emergency rooms are flooded with patients who are without access to healthcare, health insurance, or preventative care. Overall an ER visit is an experience most of us would rather avoid if possible.
To overcome the challenge of streamlining procedures and testing to offer a better quality level of care, Uzzilia points out how the ECA empowers the cardiologist to direct and manage the schedule of patient testing and care. "One of the advantages that we, as cardiologists in the ECA, we control treatment. We have the tools to get these tests, we can order the right tests, we don't have to order any additional testing because we have what we want available." And just as with your local emergency room, the ECA provides immediate medical attention. "You do not need to be a Capital Cardiology Associates' patient to use the ECA. You can self-refer. You don't need an appointment. You can walk right into our office and tell our team your symptoms and the nurses will bring you back to start the evaluation process. Our ECA suite has three board certified cardiologists, advanced practitioners, and we have cardiac nurses and technicians who are ready to accept patients all throughout our workday."
Capital Cardiology Associates Enhanced Cardiac Access suite serves about 500 patients a month. "One of the great examples that I have given to a physician who came to tour the ECA," says Uzzilia, "was a patient with
atrial fibrillation
. Now in the past that patient would always go to the emergency room. They would be there for a couple of days under evaluation. A lot of times now we can take them in ECA and we can do their full evaluation, often on the first day. We can
evaluate their thyroid with blood tests
. We can look at the structure of their heart with an
echocardiogram
. We can start them on blood thinners so they are not at risk for a
stroke
. We can give them oral or intravenous medication right away to begin the process of slowing their heart down."
Medical bills are also a detraction for people to seek treatment or avoid an emergency room visit. The Healthcare Bluebook quotes $762 to $2,929 or more for a emergency room visit for a severe problem. The cost of basic health care is a massive financial burden patients experience after an ER visit or hospital stay. The Patients' Perspectives on Health Care survey conducted in 2016 indicated that health care costs cause serious financial problems for more than a quarter of Americans, more than 40% of whom report spending all or most of their personal savings on large medical bills.
Dr. Uzzilia noted that in comparison to an emergency room visit, ECA patients see a much lower bill. "I would say the vast majority of those patients never see the inside of a hospital. They pay for just an office visit, reducing the cost of the patient's care because they never need the inpatient stay, they don't need the emergency room, they don't need multiple physicians. Their evaluation and treatment is all in one place with one team."
When It's Your Heart, It Just Can't Wait
If you are a heart disease patient, have a family history of heart disease, or have engaged in unhealthy activity or lifestyle choices (like smoking cigarettes) you should talk with your doctor about your risk of cardiovascular disease, heart attack, and stroke. Even with a firm understanding of your risk, some of us miss the warning signs of a cardiac event. Uzzilia noted,"there are a lot of things out there that give you an idea of what the symptoms of heart attack might be, but sometimes they don't follow the textbook." The classic symptoms of chest pain radiating to the arm with shortness of breath, nausea and sweating. "But everybody is different in how they experience these symptoms," shared Uzzilia. "Classically women and patients with diabetes will have different symptoms. Sometimes there is no chest pain at all. They may feel fatigue or a profusely sweat. Sometimes they have discomfort in their jaw, back, or arm. We actually say a patient recently who was going for elbow surgery; she was being cleared by her primary care physician when they noticed her EKG didn't look right. They sent her over to us and it turned out that she was having a heart attack. She needed a stent in one of her coronary arteries. She never needed elbow surgery. Her elbow pain went away — that was her presenting symptom. Very usual but she did have diabetes. Fortunately for her, that primary care physician did a great job of getting her to us quickly and we were able to address her real problem which was her heart."
How long does a heart attack last and when should you get help? I asked Dr. Uzzilia about the importance of immediate medical attention when you feel the symptoms or on-set of heart attack. If a risk of heart attack can be monitored by your doctor and living a heart health lifestyle, a good diet, and avoiding risks, is it also possible that there is time to treat a heart attack while it happens? "There is time to treat a heart attack," said Uzzilia. "Time is important though. One of the first things we learn in cardiology is that time is muscle or time is myocardium (muscular middle layer of the wall of the heart). If it turns out that your heart is talking to you and it's saying there is a problem, then it's very important to get that evaluate quickly! If you are in fact having a heart attack those symptoms are your body's way of telling you that the blood supply is not right and it's critical to get treatment so that we can open up those arteries and prevent muscle cells from dying."
Same day testing
. Dr. Uzzilia and I talked about the slogan of the ECA,
"When it's your heart, you just can't wait."
Receiving immediate treatment is a life saving, getting information when you are trying to determine if this is a serious life event, to a heart patient this request is equally critical. Uzzilia explained, "one of the most important triage points, especially when we are dealing with a potential heart attack, is the EKG. That test determines what the next steps are going to be. We're reviewing the EKG immediately upon the patients arrival. We are very fortunate that we have an excellent lab, we can have blood results in as often as 30 minutes. We have access to
CT scans
that look at the aorta for blood clots. We can look at the coronary arteries. We can do profusion imaging or assessment of blood flow to the heart. We can do an
echocardiogram
. We have a lot of tools at our disposal. We can not only order those tests, but have them done and interpreted almost immediately."
Written by: Michael Arce, Marketing Coordinator 
Any medical information published on this website is not intended as a substitute for informed medical advice and you should not take any action before consulting with a healthcare professional.