OUR HISTORY
Capital Cardiology Associates
1980
Troy Cardiology and F2G2
The roots of Capital Cardiology Associates trace back to two seperate practices, The Troy Cardiology Group and F2G2.
July 1, 1980
Troy Cardiology Group formed by Dr. Martin Echt
July 1, 1980
Troy Cardiology Group formed by Dr. Martin Echt
January 1, 1982
Dr. Lundgren joins Dr. Echt
July 1984
F2G2 is formed when Drs. Formel, Fillipone, Gay, and Grubs combine practices
July 1, 1986
Dr. Papandrea joins Albany Group
September 1, 1989
Dr. Macina joins the practice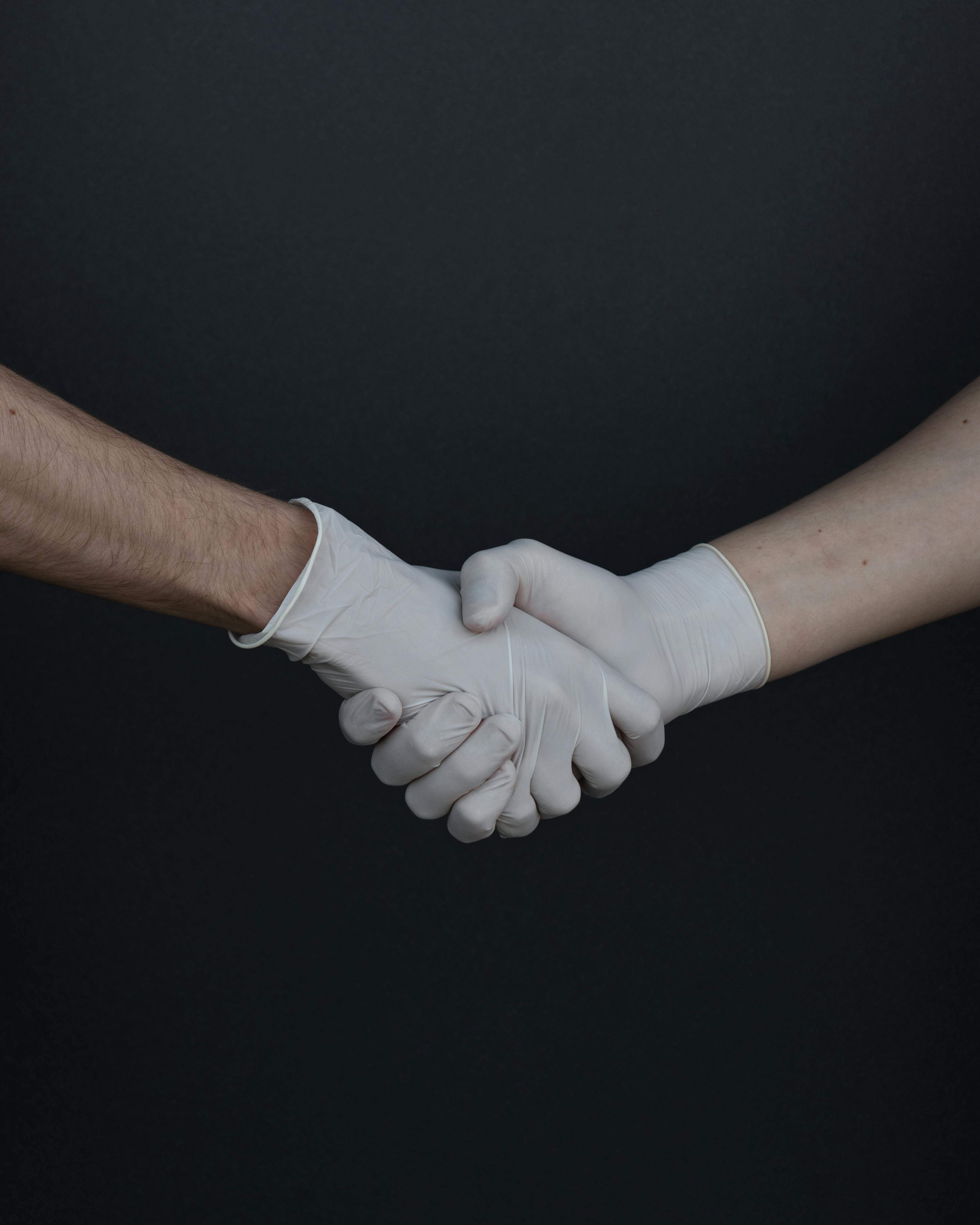 A Benchmark Practice
The CCA Story
It's 1995 and two separate, small groups of cardiologists struggle in an environment that is quickly changing, requiring collaboration to continue business operations. The physicians are separated by the Hudson River but united in a desire to succeed in providing the best cardiac care to the Capital District and beyond.
The group of doctors soon merge to create a new practice, Capital Cardiology Associates (CCA), twelve cardiologists with Dr. Martin Echt as CEO. They initially provided services to Samaritan Hospital in Troy and St. Peter's Hospital in Albany. Their strategy was simple; they would be available anytime, anywhere, and at a moment's notice. They shared the belief that there should be no barriers to the community seeking cardiac care. This drive created a reputation as a benchmark cardiology practice with a track record of reliability, success, and trustworthiness.
January 1, 1990
Albany and Troy groups merge to form Capital Cardiology Associates
March 1, 1990
Dr. Delago, Dr. Constantino, and Dr. Cuttrone added to CCA
March 1, 1994
Dr. Atalay joins CCA
I joined CCA because of the quality of the physicians in the group, many of whom were my former fellows. The most important element in the success of this group has been the unbelievable talent and work ethic of the group and the excellent subsequent recruits. The expertise in individual subspecialty areas in cardiology and the lack of fear to venture into new and challenging new fields has enabled the exponential growth and ongoing success we can all be proud of.
In the mid-1990s, CCA established a relationship with Albany Medical Center. Dr. Augustin "Gus" Delago became the lead CCA physician there and soon Director of the Cardiac Catheterization Lab, a title that he has held ever since. He created The Transfer Center at CCA, which simplified the process of transfers to the cath lab from outlying communities to Albany for cardiac procedures. Dr. Delago is now one of the nation's leaders in structural heart procedures in addition to being the President and CEO of Capital Cardiology Associates.
Cardiac Catheterization
Also known as an angiography, this diagnostic procedure looks at the heart's blood vessels, chambers, and valves. If a blockage is present, it may be corrected or referred for surgery.>
Transfer Center 
Located in our Corporate Woods and Troy locations, the Transfer Center is a dedicated team of registered nurses and medical professionals who aid in coordinating patient procedures performed at Albany Medical Center, St. Peter's Hospital, and Samaritan Hospital.
Along with creating an outstanding reputation, CCA endeavored to embrace technology to improve business efficiencies and patient care. We were one of the first to adopt electronic billing in the private sector. We worked with a local vendor to design an electronic health record from the physician's point of view. This allowed our team to spend more time with the patient and less time dictating. Our electronic health record was available 24/7 from anywhere in the world, allowing doctors quick and easy access to the patient's entire health record within minutes. These functions were innovative in the late 1990s, setting the standard for today's electronic health records information systems. They included in the design the ability to pull data from thousands of patient records that would evaluate the success of their care and treatment. This lead to the formation of the Research Dept at CCA, where being able to assess the outcomes of methods used to treat coronary artery disease is paramount to success.
Innovative Information Systems
"It is quite difficult now to appreciate how progressive those steps were in the 90s. To my knowledge, no other practice had them."
July 1996
Dr. Morris joins CCA
November 1, 1997
Dr. Shah joins CCA
June 1997
Dr. Putnam merges with CCA
July 1997
Dr. Benton begins with CCA
By 2005, Capital Cardiology was fully established as a group and had gained 50% of the market share in the capital district. Today, we are one of a handful of independent practices pressing ahead of the curve of business consolidation.
CCA was the first independent practice to offer Cardiac CT. Because it was new technology, the insurance companies were not yet convinced that it was safer and better than sending patients to the cath lab for evaluation and treatment of their chest pain. Our team performed cardiac CT tests without compensation to prove with science and outcomes that this was indeed better for the patient. In time the insurance companies were on board, and now it is an unquestioned standard of care. Later we upgraded our CT machine leading to faster imagery and less exposure to radiation, making it the lowest exposure in the capital district.
Capital Cardiology Associates uses GE Healthcare's CardioGraphe™, the only dedicated cardiovascular CT scanner
March 2, 2001
Dr. Santoro joins CCA
July 1, 2001
Dr. Papaleo begins in Troy Office
August 2, 2002
Dr. Smith joins CCA
2003
Oneonta Office opens
led by Dr. Zhou
2004
Pittsfield Office opens
January 1, 2006
Dr. Seedhom begins at CCA
May 23, 2006
Dr. Phelan begins at CCA
CCA started the first walk-in urgent cardiac care center in Corporate Woods call Enhanced Cardiac Access in 2014. This has been a great benefit to referring physicians and the public at large, avoiding an expensive ED visit with rapid evaluation and treatment in the office setting. Unprecedented throughout the state and very successful in lowing the cost of health care.
July 1, 2008
Dr. Sullenberger and
Dr. Uzzilia's 1st day
July 1, 2009
Dr. Feygin starts in Troy
August 3, 2009
Dr. Bernstein joins CCA
June 2012
Dr. Zuravicky's office merges with CCA
CCA was the first practice to offer Cardiac PET in an office setting, as well as Transesophageal Echocardiograms, which had previously been performed only in the hospital.
Dec 2011
1st TAVR by
Dr. DeLago
Jul 1, 2012
Dr. Zuravicky
joins CCA
Sep 1, 2013
Dr. Winston
starts at CCA
Jan 2014
1st MitraClip
by Dr. DeLago
Jul 7, 2014
Dr. Maroney
joins CCA
Aug 11, 2014
Dr. Alimohommad
joins CCA
May 23, 2016
1st Watchman by Dr. O'Brien
Sep 2017
1st PET Scanner
opens
Jan 2019
1,000th TEE
Procedure
Performed
Nov 7, 2019
Dr. Massie
starts at CCA
CCA has grown to 34 physicians with offices in Albany, Troy, and Oneonta and offering services in Coxsackie, Pittsfield MA, and Clifton Park. We have become the center of cardiac care and imagery that has had many in healthcare, as far away as Australia, come to observe and learn from our success.
From two small groups of six physicians each struggling to survive to a large group of 35 with an extensive diagnostic department, research division, multiple offices, and an urgent cardiac care clinic; CCA has stayed true to our concept of quick and easy access coupled with cutting edge technology to improve the lives of the community and beyond.